Follow these steps to get a 5% discount on electronic products on amazon
Create one blog (account) on blogger.com and name it something (as a domain name) and copy the blog url. you can Sing up here for blogger.
Now create the amazon affiliate account and enter all the details correct such as payee name, bank details, address, your blog url. you can sing up here for amazon affiliate account .
When you have successfully created both the accounts then you have to place an order from another device in which you have not logged in the affiliate account.
Decide which product you want to buy and search with that product name on your amazon affiliate account in the search bar and click on get link( you may select short link, or html link , it totally depends on you).
Share the link to the device from which you want to place order login with your official amazon account and now click on the link and you will be redirected to the product and now you should place an order(add to cart , payment and place order).
After 2-3 days of placing your order you will be able to see some amount in your amazon affiliate account.
Terms And conditions:-
The amount generally get credited after approximately 2 months from placing the order(But it is assured that it will get credited)
And the money will only be credited if the total amount (commission earned by purchasing or selling) in your amazon's affiliate account is more than or equal to 1000 Rs.
That means (you have to do a minimum shopping of 22500 Rs. (approx) from amazon on electronics products. If you are buying a mobile or laptop (amount greater than 22500) then this technique is very useful in order to save some amount. As it is usual to buy laptops of greater than this amount so you can save a lot of money.
Commission on other category products on amazon
From one affiliate account you can order various types of products. If you are buying other things than electronics then you can check the commission fees that are paid on amazon.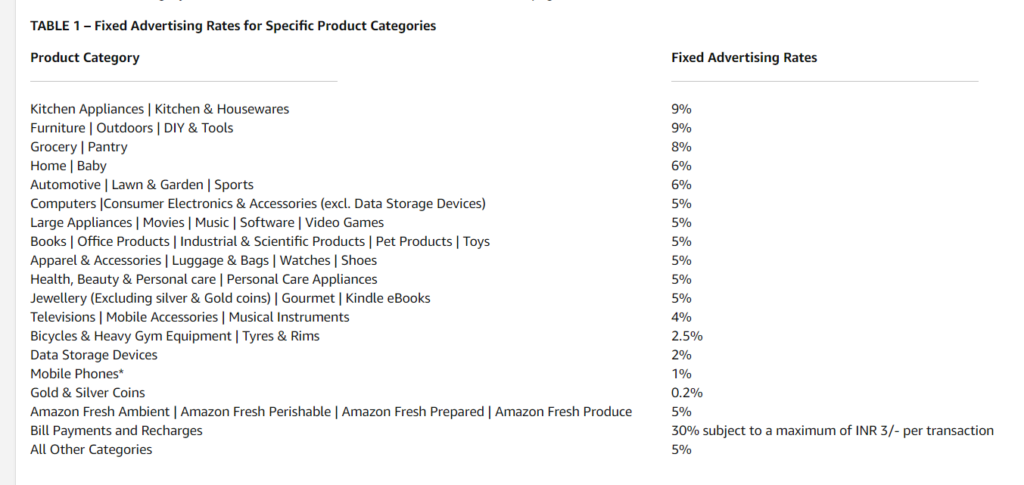 It may be Kitchen appliances (9%) , grocery (8%), electronics(5%) and revenue depends on the type of product you are buying.
Here the revenue depends upon the category item you buy.
Example – If you are buying kitchen appliances then it will be roughly around 13000 Rs. (9% commission = 1170). But there are certain charges and fees included in it so the revenue is considered below 13000, but you can get 1000 Rs. discount easily.
You can make your blog and you can also do affiliate marketing with that and you will earn commission when others buy.
Read More