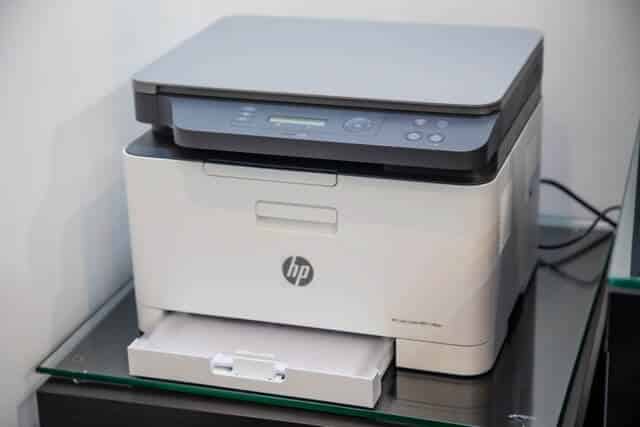 Best budget-friendly printers for office use
It will be really difficult to work in offices if there are not enough devices to support your work. Having less than the required number of systems will affect the efficiency of the workforce. In the same way, if the required accessories are not available in offices the work will surely get affected.
A printer is one such device which is mostly used in any office, be it any sector the need to take out the print-outs, make copies and scan the documents is never going to reduce.
Therefore, to maintain the flow of work in the office, here are some best buying tips for printers.
HP Ink Tank 415
HP is the most trusted brand when it comes to computer peripherals. HP ink tank 415 is a perfect office printer that can easily fulfill all your print, scan, and copy needs. One of the best buy tips which give you Up to 8,000 colors or 6,000 black pages included. It makes high-volume printing fast and cost-effective, the cost is as low as 10p for black and 20p for color print.
You get a Wi-Fi print and scan option. All this using the HP smart app. For connectivity, you get high-speed USB 2.0 Connectivity, Wi-Fi and Bluetooth. With this device, it becomes really easy to refill the ink tank and you can easily monitor how much ink is still left.
Canon imageCLASS LBP2900B
This one is best for those who just need the high Canon imageCLASS LBP 2900B printer and do not want to pay for scanners and copiers. The Canon imageCLASS LBP2900B is a laser printer and gives you high-quality printouts. It gives USB 2.0 connectivity and compatibility with most of the Windows operating systems.
This one is ideal for small offices, home offices, etc. with a monthly print volume of up to 800 pages. The print size options available are A4, B5, A5, Legal, Letter, Executive, Envelope C5, COM10, DL, Monarch. Comes with a 1-year warranty.
HP Laserjet Pro M1136
Another amazing printer from HP, which covers all your needs of printing, scanning, and copying. You will find this one in all the buy tips lists. HP Laserjet Pro M1136 has a printing speed of 18ppm. It has an awesome print quality and produces sharp text, bold blacks, and crisp graphics. Another best feature is it has an intuitive smart user interface, which makes it easier to use.
The design is also compact and it can easily fit anywhere in your office and does not need a separate printing room. All the major OS including Linux are supported. The look of the device is also very attractive, and it looks like a sophisticated machine.
Canon PIXMA G2020 NV
Cannon PIXMA G2020 NV gives you cost-effectiveness with no compromise on the quality, and that is the best thing for any business. With this stylish-looking printer, it cost only 12p for black and 35p for color print. And that is like the best buy hacks you will ever get.
With the print speed of 10 and 5 pages per minute for black and color pages, you get compatibility with almost all operating systems including DOS and Linux. A4, A5, A6, B5, Letter, Legal, Executive, Foolscap, M-Oficio, Envelopes DL, Envelopes, Square, and card size, these are so many print sizes available. This is an all-in-one device that can print, scan and copy.
HP Laserjet 138fnw
A unique product from HP which can print, scan, copy and even fax. HP Laserjet 138fnw is a Wi-Fi printer, and you can directly print through your mobile by connecting it to the printer. Using the HP smart app, you can even scan and copy from your phone or use cloud storage also.
The print quality of the laserjet printer is high and it gives crisp graphics. It is easy to operate using the control panel buttons provided on the top. Overall this one can be your perfect solution for all business needs regarding documents.
Conclusion
Printers are not a device that you will purchase frequently and that makes them a sophisticated peripheral. They must be strong enough to handle both physical and data load if needed to be used in offices.
You must consider some aspects like print speed, print sizes, size of the printer, color options, scanner, and copier, etc. All these are the buy hacks for getting the best deal on printers. Looking at all such features before making the purchase will ensure that you get the right deal.
DISCLOSURE: Posts may contain affiliate links. If you buy something through one of those links, I might get a small commission, without any extra cost to you. We only recommend products & brands we love and that we think you would love, too!