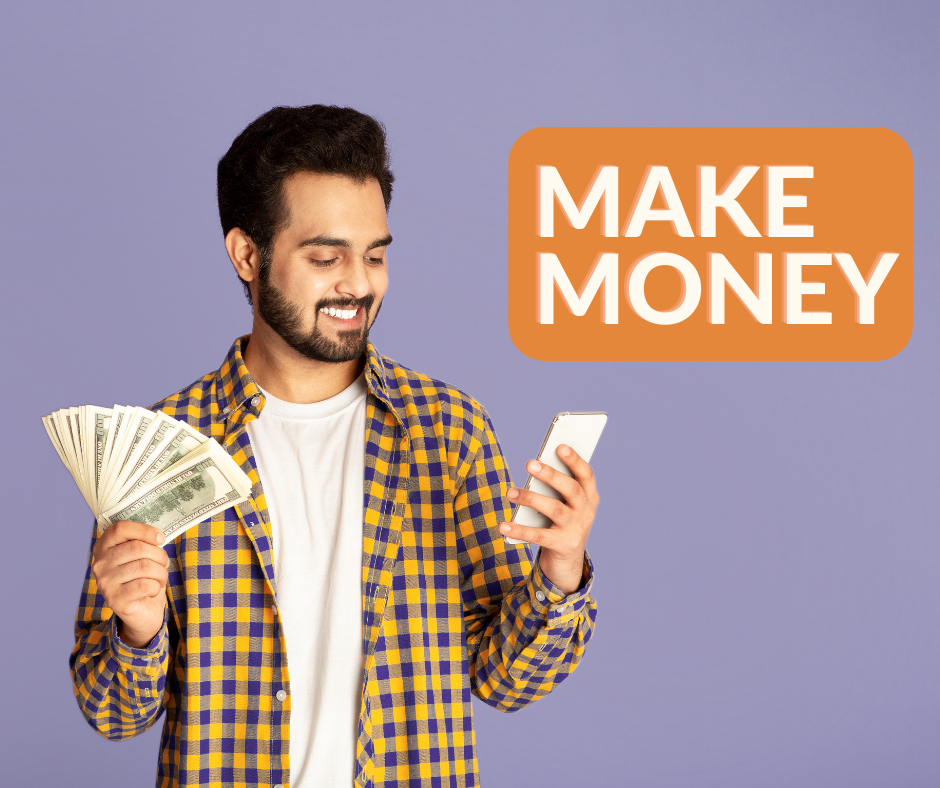 How you can make money at the age of 19 [Indian teens]
Making money online seems to be fake, not reliable. People lie that they make lakhs through online platforms. How can teenagers earn money online?
Do you have these doubts? Yes, many people like you have this Rome around.
Finding the right platform is the key. Isn't it?
The Reality of Indian teens
Have you ever tried to make money online? If so, what did you offer to people? I am not asking what kind of strategy or scams you pulled in.
Did you deliver value to people? This is where many teenagers in India come to the bottom.
Because teenagers here have not exposed to real-life experiences as other countries do.
Here, you can see some college students in India doing catering work, part-time jobs in fancy stores, hotels, and shops. Many students earn some pocket money while studying in these ways. I appreciate them all, who reduce the burden over their parents.
I don't know much about other countries' parents. But as far as I know, parents in India have much love for their children. Whether you are in your 20s or your late 50s.
How old are you
There are no shortcuts to making real money both online and offline. Maybe if you're choosing some illegal routes, which won't be discussed here.
Say you are a teenager, probably you would come between the age of 15 to 20. Like I said, it is totally plotted with Indian students back in the mind.
Perhaps people point to the age of 10 to 19 as a teenager period. If you are in India, at the age of 10 you probably playing with your friends and enjoying your life. The reason I include 20 in the list is that you should pursue a degree at this point.
If you are doing engineering or even diploma courses.
Use your skills to provide value
Instead of going for catering and working for tea shops, pick the best you have. Let's say an example,
Way 1 (become a teacher)
you are a college student who can have at least some off time from classes. So utilize those time. In such a way of teaching someone the lessons, you are good at. By that, you can charge some money in return.
If you are having a government laptop use that to register on sites like Vedantu, Eucastream, and Learnpick. on these sites you can be allowed to teach someone a lesson.
Way 2 (learn new stuff)
Now you are having a government laptop. By that learn some skills online like,
Microsoft Office
Fast typing
Good google search
Basics of HTML and CSS
In the midst of January's final year students begin to work on their college projects. 80% of engineering students' projects rely upon MS office.
To leverage the opportunity ask your seniors to work for them at some cost. Another way of using that skill, go to online many platforms are available and looking for data analysts.
With good maths skills and MS excel, you could add some perks to your pocket.
Graphic designers are always in demand. Learning HTML and CSS won't cause you much time. It will take only one week, if you are slow might take two weeks.
Web developers are on the lookout to finding graphic designers to work with. Grab the opportunity.
Way 3 (sell your skills)
I can teach you Mathematics and English. Will you? If you are good at engineering mathematics and the basic grammar in English. All the best, you can make your monthly income through that.
A lot of students in India lacked in these subjects. Maths had no way to describe its demand and broader the area it took.
Almost every subjects link with math concepts. So it is a dependable one. Many people make tons of money through teaching financial math concepts on platforms like Byjus.
English is a mandatory language to develop. Because of its competitive nature and the confidence you gain out of it.
If you are good at speaking basic English without grammar errors you can pitch some online platforms like skillshare and udemy. The reason I add these sites is because of their credibility and the capacity of customers it has.
Final thoughts
Maybe you expected to see skills like creating youtube videos, learning photography, affiliate programs, etc.
I heard them a lot. People tend to not follow it for long. To make money online you need sources. That generates an affordable audience.
But with these methods whether you have skills or not, the money will turn to you. Because of using some time with real people.
I hope you have a better understanding of how to make money. When you are in the need of money instead of phoning your parents try this method.
And test your ability. Are you good with people? If you are not you could not be with online. With fewer sources of information available.