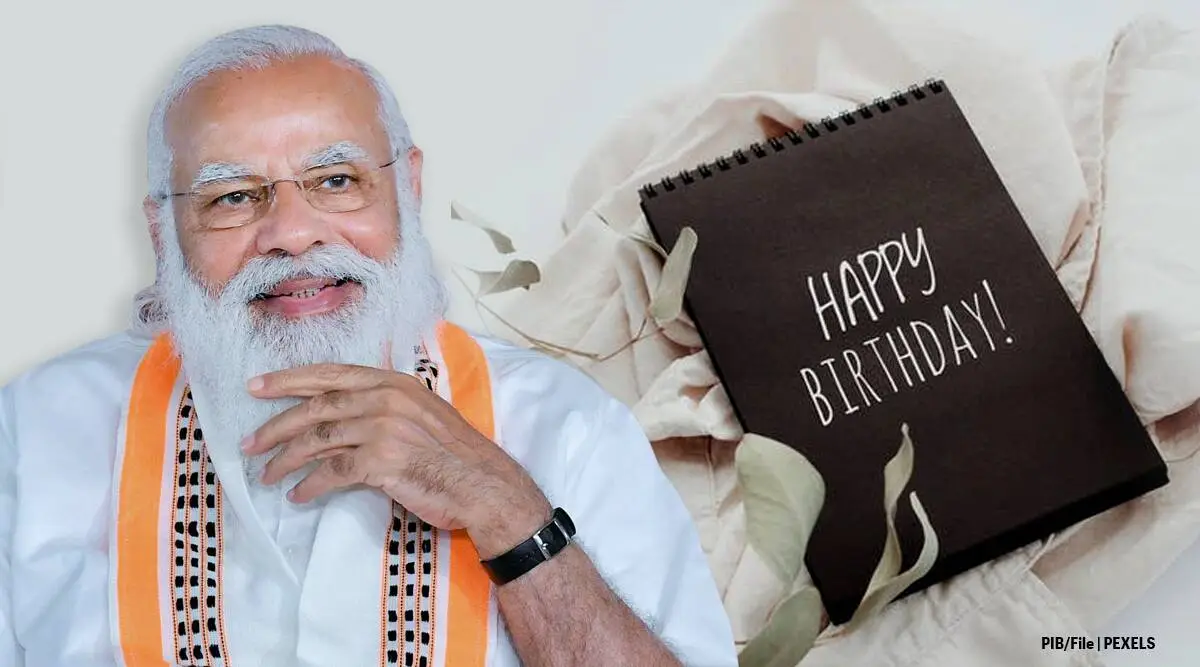 PM Modi's birthday today: A look at some of his powerful quotes
In addition to his commitment to his work, PM Modi is renowned for his oratory abilities. His capacity to quickly establish connections with people from various regions of India contributes to part of his popularity. Whether it was at an election rally or in Parliament, PM Modi's remarks have continued to be well-liked.
On September 17, Prime Minister Narendra Modi will turn 72. Across the nation, his supporters and Bharat Janata Party employees will be enthusiastically celebrating his birthday.
About PM Modiji
In 2014, Narendra Modi was chosen as India's prime minister. In 2019, Mr Modiji was re-elected. The Central Government has implemented numerous major programmes for the nation's progress under his inspiring leadership.
In his five years as India's 15th Prime Minister, Narendra Modi implemented numerous ground-breaking policies to lead the nation toward growth. On May 30, 2019, he was re-elected to the position after his party won an outright majority in the Lok Sabha elections.
PM Modi would rather work on this particular day than cut cakes and host parties. He will be present this year in Madhya Pradesh for several celebrations.
Let's focus on a few of the prime minister's inspiring words in honour of his birthday:
"Entire world today is keen to engage with India. And, our diaspora can play a major role in furthering the country's bond with the world."
"Time for phrases like 'Hota Hai-Chalta Hai' is now a matter of the past. India is growing rapidly and the world has high expectations from us. We cannot let this opportunity go."
"Those who believe in humanity must come together to fight for it as one, and speak against this menace in one voice. Terrorism must be de-legitimized."
"Your friendship is our honour; your dreams are our duty. India's capacity may be limited, but our commitment is without limits. Our resources may be modest, but our will is boundless."
"Development has to be achieved collectively and it has to be quick paced and inclusive."
"The country has 80 crore youth. They are below 35 years of age. If youth have the skill, they can change the destiny of this country. And we are laying stress on this."
"Government programmes can't only be held in New Delhi. We have ventured out in the states and organised important programmes there."
"Failures should never become a hindrance in the learning process. Instead, we must learn from our failures to strive and overcome challenges in our lives."
It's important to create an atmosphere where everybody can contribute. The energy of 125 crore Indians will take the nation ahead."
"The unfulfilled dreams of parents and teachers can't be forced upon children. It's important for each child to follow his or her dreams."
"People's blessings give you the power to work tirelessly. The only thing required is commitment."
"Be it the First World War or the Second World War, India never attacked other countries. We never attacked any country for conquering their territory."
"Mahatma Gandhi never compromised on cleanliness. He gave us freedom. We should give him a clean India."
"We should remain students for a lifetime. You should be ready and yearn to learn from every moment of life."
"I can promise you. If you work 12 hours, I will work for 13. If you work 14 hours, I will work for 15 hours. Why? Because I am not a 'pradhan mantri', but a 'pradhan sevak'."
"If 125 crore people work together; India will move forward 125 crore steps."
"Exam is not a life-and-death situation. See it as an opportunity"
"If seeds of good humanity and good culture are sown, the reward of a rich harvest can be reaped by generations to come. education means such sowing, such implementing."
"Each one of us has both; good and evil virtues. Those who decide to focus on the good ones succeed in life."
"Hard work never brings fatigue. It brings satisfaction."
Conclusion
The 72nd birthday of the honourable Prime Minister Narendra Modi is today, March 17. Prime Minister Narendra Modi has demonstrated his innovative leadership with initiatives like Make in India, which encourages entrepreneurship, and the Swachh Bharat Abhiyan, which aims to make India cleaner.