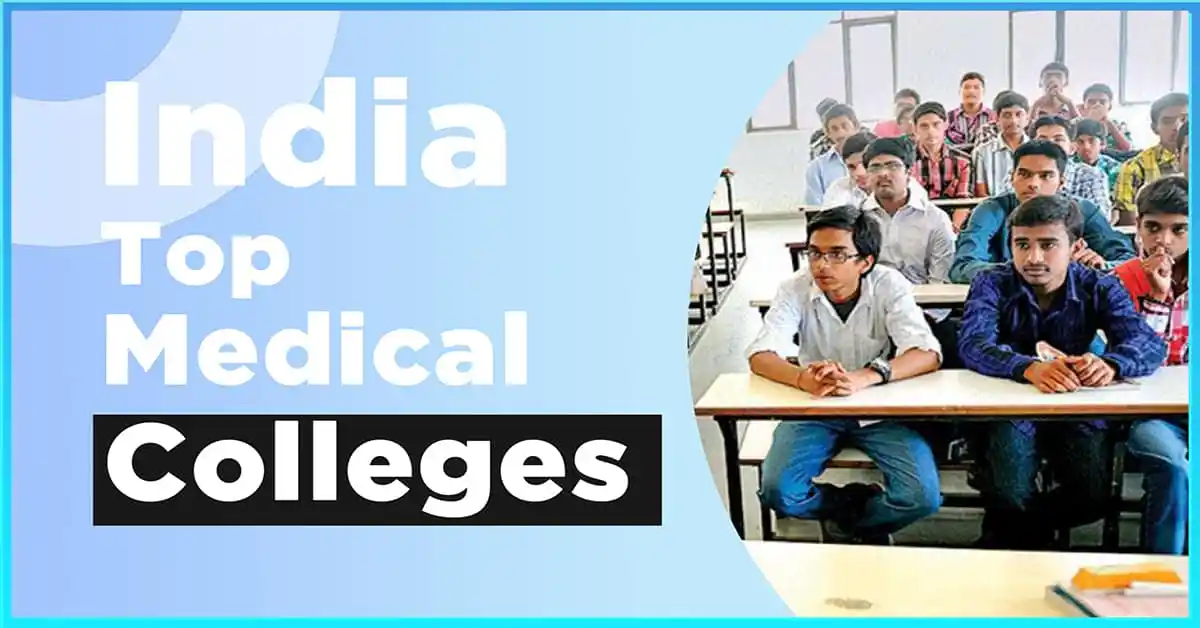 Top 5 medical colleges in India 2022 for MBBS
As the 2022 NEET exam results were published yesterday, students start to search for the best and cheap medical colleges.
Getting a good score on the NEET exam is not an easy task. After achieving that picking the wrong college means ruining those efforts. What do you mean by the perfect medical college?
Medicine is not like every other branch, to go through Xerox materials and copying on online exams. This won't enable you to become a doctor, right? So choosing a reputable institute means a lot.
To make your time easier, we have listed some of the best private institutes in India. Which are offering great exposure at an affordable price? Every Govt college is much better than private organizations in India. So we don't want to search for the best one.
The colleges listed below are based on their NIRF ranking, the number of seat intakes, and their respective fees.
What is NIRF
The national institutional ranking framework is drawn by the core committee MHRD (Minister of Human Resources Development). The ranking procedure is evaluated by the institute's Teaching, Resources, Outreach, and Inclusivity.
Key aspects of choosing the best college
Have an eye on their factors
Especially if you are looking for a medical college, these are the factors that define an institute's quality and its ranking.
Number of MBBS seats
Tuition fees, hostel fees
Patient flow in affiliated hospitals
Age of the medical college
Location of the college
Stipends during internship
Safety
More often than not you people get a chance to study medicine either abroad or somewhere take some distance. So safety is an important criterion to look over. Both on campus and in the surrounding.
Different areas offer different people, it is always your responsibility to know about their culture and life to stay out of trouble.
Patient load
Reading books and getting marks on exams isn't enough. To Have practical knowledge and internalizing the concepts, patient load is the essential factor.
Particularly, when searching for private colleges this is mandatory.
Location
Choosing a college near your home is not possible like every engineering students do. So be prepared to face challenges, one of them is language.
It is quite hard for south Indian people to cope when preferred to study in north India. So mind language always, you are not playing with toys!
Best medical colleges to pursue MBBS in India
We have shared a list of private medical colleges in India for MBBS aspirants. Like I said, Governments College is everyone's first priority, so we can't evaluate them. So don't include govt colleges in the list of private institutes, it is always a valuable and rare commodity.
| | | | | |
| --- | --- | --- | --- | --- |
| Institutes | Place | NIRF ranking | score | Avg fees |
| Christian Medical college | Vellore | 3 | 72.84 | 153,000 |
| Kasturba medical college | Manipal | 10 | 63.89 | 70,00,000 |
| St. john's medical college | Bangalore | 14 | 58.49 | 600,000 |
| Sri ramachandra medical college and research institute | Chennai | 15 | 57.92 | 22,00,000 |
| Siksha 'O' Anusandhan | Bhubaneswar | 18 | 57.21 | 80,55,000 |

Why these are the best
Christian Medical College
The last year qualifying cut off of CMC for OBC category is 107-133 and the unreserved is 134-701.
CMC offers education programs in medical science together with nursing.
Numbers of beds are 2858 and only offer 100 seats.
Kasturba medical college
The annual intake of KMC is 250 for undergraduate medical course MBBS.
Last year cut off rank registered 4851 at first and the second position was 5136
KMC has the broad library which is around 1.5,00,00 square feet.
St. john's medical college
Listed numbers of beds are 1350 and only 150 seats are available.
Admission fee comes around 31,600.
To look over their cut off varied on quota, RC2 cut off score is 116.
Sri Ramachandra medical college and research institute
Proposing MBBS course duration is around 4.5 + 1 yr of internship.
Actual number of seats for UG students is 250. And the last year cut of rank was 205832 at first.
Siksha 'O' Anusandhan
Last year general cut off rank was 227917 for general category.
SOA is now at 16 out of 200 top universities in India.
Provides many activities to boost students mental stability.
Hi-tech labs and free Wi-Fi in the campus are established
Now ask yourself, are these fit in you. If so, choose your medical journey wisely.
Conclusion
In a few days, medical counseling is going to start. Before that, choose your college to have your next 5 years memorable.
If you like this article, please share it with someone you know, who is looking to start the medicine.