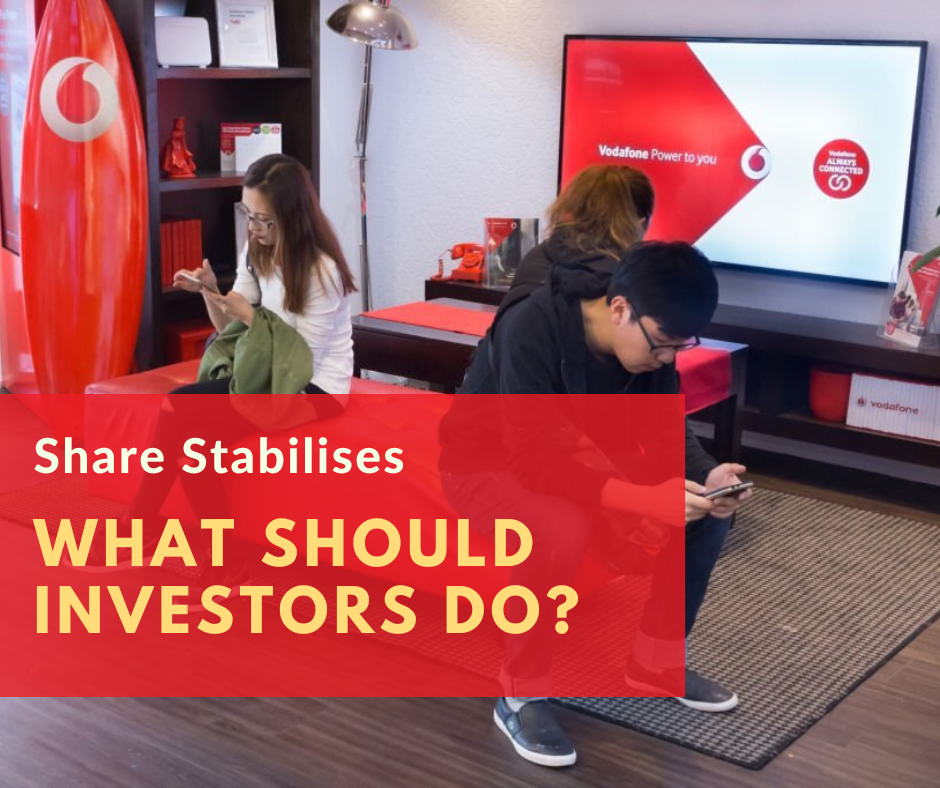 Vodafone Idea Share Stabilises At Rs 10 Or above: What should investors do?
The board of Vodafone Idea (VIL) has proposed a stake at a par value of 10 rupees to the government.
An authoritative source claims that the government will buy a stake in the heavily indebted Vodafone Idea once its stock price settles down at 10 or more.
A trusted source informed PTI that according to a SEBI standard, the acquisition must occur at par value. The acquisition would be approved by DoT once VIL shares settle at 10 rupees or higher.
VIL stock
Since April 19, VIL stock has been trading below the 10 rupee mark. On Thursday, the stock fell 1.02 percent to close at 9.68 on the BSE.
The request to purchase a share in VIL had been approved by the finance ministry in July.
To reduce its promoters' ownership from 74.99 percent to 50 percent, the indebted Vodafone Idea (VIL) has chosen to convert about 16,000 crores on interest liabilities that must be paid to the government into equity. This will equate to around 33 percent of the firm.
Government Relief
The government has provided telecom operators the choice of paying the interest for said deferred spectrum payments and AGR (adjusted gross revenue) obligations over 4 years by converting the NPV of that interest amount towards equity.
By removing lease obligations and incorporating interest accrued but just not payable, the company's net gross debt as of September 30, 2021, was $1,94,780 crore.
The overall sum
The sum consists of 63,400 crores as AGR liability which is owed to the government, 1,08,610 crores in postponed spectrum payment obligations, plus 22,770 crores of debt owed to banks and other financial institutions from January 11, 2022. This is the day when it offered to convert interest liability towards equity.
Now at the April-June 2022 quarter end, VIL's overall gross debt (except for lease liabilities and also including interest accrued but just not due) was 1,99,080 crore. This included debt for deferred spectrum payment obligations of 1,16,600 crore, debt from financial institutions and banks of 15,200 crores, as well as AGR liabilities of 67,270 crores which are owed to the government.
The firm has paid off a short-term loan to SBI- State Bank of India for approximately Rs 2700 crore to reassure lenders as it direly seeks new bank financing to finalize equipment supply agreements for 5G networks and also to settle some of its nearly Rs 15000 crore for trade payables, which include debts to network gear vendors, tower companies, and some other suppliers.
Vodafone Idea Share Price: What is happening?
Since January 2018, while it was trading at a record high of approximately Rs 70 per share, Vodafone-Idea stock has been steadily decreasing. It is a second stock, following Yes Bank, which has significantly reduced investors' wealth. The stock has lost about 85% of its value over the past five years.
The Covid crash has caused the stock to drop as low as Rs 3.5. Although it reached double digits, it was unable to maintain those levels or increase further. The stock is presently trading for Rs 8.75 per share.